Our new STEM Center is taking shape! If you would like to donate to this project, please consider a tax free gift to the STEM program through either of the following organizations:
San Juan Public School Foundation www.sjpsf.org
Or give me a call at 378-4133.

We are currently accepting donations to help us support 21st Century Technology.
Please don't hesitate to contact me on this or any other school items.
Superintendent Rick Thompson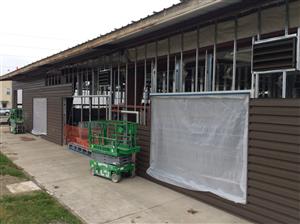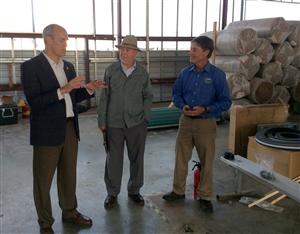 Congressman Rick Larsen visits the STEM building construction site with Architect John Gresseth and School Board Chair Brent Snow