There is still time to deposit a gift
the website will remain active through the beginning of 2016!
This holiday season we are valuing your time and thetime of our already busy students and asking for your help in a social media fundraising campaign.
As you know, traditional fundraisers take about 50% of the profit to cover the cost of goods. With our social media campaign, FundingExcellence at FHES, about 93% of the donation will go directly to FHES students! Donations by check can be brought to our school office or mailed to: FHES PTA PO Box 458 Friday Harbor, WA 98250.
Your dollars will support current needs; including transportation costs for Experiential Field Trips, Family Math Carnival Night, Family Literacy Night, Parent Informational Math Night, Art Enrichment Program, and the General PTA Fund for teacher stipends, translators for evening events, and so much more!
We greatly appreciate your support as the FHES PTA helps enrich your child's education!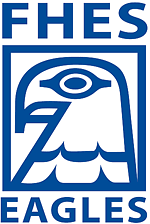 President - Francine Shaw Co-President - Allie Moalli
Vice President - Debbi Fincher Co-Vice President - Marcella Ramirez
Treasurer - Gidget Walters Co-Treasurer - Charlene McEwen
Secretary - Sandy May Co-Secretary - Trina Mendez