About Friday Harbor Middle School
Friday Harbor Middle School occupies the historical school building at 85 Blair Avenue that once housed the elementary school and district office. Renovated in 1997-98, FHMS retains the character and look of the old building, while inside it is modern and functional. Five new classrooms (including two great science labs) and a new multi-purpose Commons were added at the time of renovation.

FHMS works hard to get all students ready for success in high school (and beyond). Each trimester Honor Roll (3.3 GPA and above) students are recognized at an awards assembly. Our students score very well on the state-mandated assessments at both 7th and 8th grades. The percentages of students meeting or surpassing standard are among the very highest in the state. We are proud of our achievements and maintain a culture that focuses on learning.

Curriculum at FHMS


We have a six-period day, divided into trimesters. Four classes, the 'core classes,' include Language Arts, Mathematics, Science and Social Studies. All students take PE every other day (A/B schedule). Students may take Band or Art every day.

Students must pass all their core classes or successfully complete Summer School to move to the next grade.


Most sports are offered by local organizations – most coordinated by Island Rec (378-4953). However, FHMS offers girls' volleyball in the fall and middle school track in the spring.


Middle School students devote time and energy each winter and spring to a play production at the Community Theater. Students have both acting and production support roles.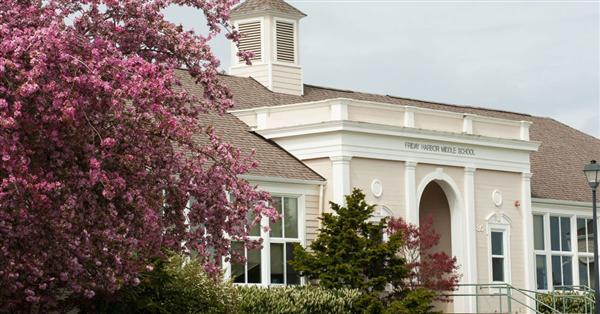 Friday Harbor Middle School

P.O. Box 458

Friday Harbor, WA 98250

Principal

Rod Turnbull

Map

---

(360) 639-4178

---

How Can We Help?

We would like to welcome you to Friday Harbor Middle School. More than likely, we will be the first people you see upon arrival and the last when you depart. It is our hope that you will always see a welcoming smile and a warm greeting whenever you visit. Our goal is to make your time at our school pleasant, efficient and enjoyable. If there is anything we can do to assist you, please don't hesitate to call us.

Binney Haenel, Secretary

binneyhaenel@sjisd.org

Office Hours: 7:30am – 4:00pm

---

FHMS Newsletters

Check out the latest