The assignment:
1) Draw a treble clef
2) Write a 4-4 time signature in the correct place
3) draw bar lines to show 4 measures
4) draw a double bar line to show the end of your composition
5) Use quarter notes, quarter rests, tied eighth notes, and one other note of your choice (whole or half note) to create a composition of 4 measures. Make sure the notes all "add up" to the correct number of beats per measure. Each measure must be different from the others.
No small task! But these two 3rd graders were successful!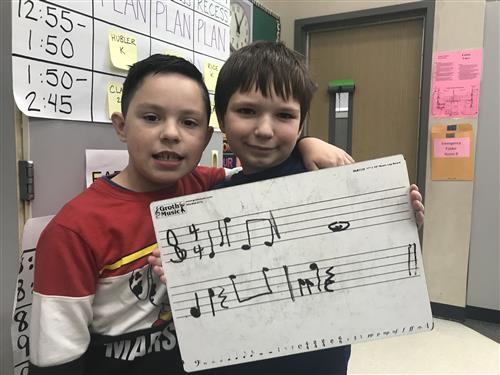 ---