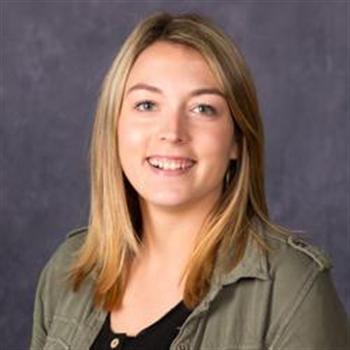 Phone:
Email:
Degrees and Certifications:
Mrs.

Easterbrook
ABOUT
ME
Becoming a teacher was one of my childhood dreams
I was born in Colorado and the majority of my family lives there
I grew up on San Juan Island and attended FHES, FHMS, and graduated from FHHS in 2010
I graduated from Western Washington University in 2015 with a B.A. degree in Early Childhood Education with a specialized endorsement in teaching preschool to 3rd grade
This is my sixth year teaching first grade
MY
PHILOSOPHY
I believe you are your child's first teacher! You know them best and together,

as a team

, we can achieve great growth in first grade.
Open communication between us is essential to supporting them the best we can.
Currently, my personal philosophy stems from a whole-child perspective that
embraces each and every child as a competent and unique being that can succeed
when given the right tools and support. It is my responsibility to meet the needs of each individual student, guide them to success, promote self-growth and
inspire a love of learning
. In order to support each student effectively, I make sure to establish a
relationship built on mutual trust and respect
from the start. Children must feel comfortable and secure in order to take the risks and opportunities that are associated with all areas of learning. With this foundational relationship, a
secure and welcoming environment
can be developed and reinforced with various classroom management strategies. I teach with
enthusiasm and excitement
, two key ingredients to get students involved and interested in what we're learning. I promote interest by
connecting their prior knowledge
of concepts and ideas to what we're learning each day. This involves truly understanding your students on a personal level, which I strive for.
MY

CLASSROOM
MANAGEMENT
I believe classroom management is the glue that holds the classroom together and enables learning to continually take place.
When students become comfortable with a consistent routine, understand how to behave, and act appropriately for various occasions/activities, it allows the focus to be on learning. It all starts with
setting high expectations, modeling appropriate behavior, holding students accountable to our SOAR agreements, and giving them the tools to problem-solve independently.
I believe it is critical to be consistent and diligent, yet warm and patient in order to build and maintain relationships with each of my students. I reinforce positive behavior and redirect when necessary. It is my responsibility to build and promote a stimulating and positive environment that is conducive to success for all.
Our goal is to learn, grow, laugh, build friendships and enjoy 1st grade together!