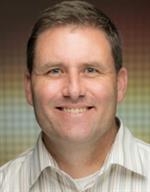 WELCOME Mr. Yablonovsky!
April 6, 2020
Friday Harbor High School welcomes Mr. Martin Yablonovsky as our new High School Principal!
Principal Yablonovsky and his family will be moving to the island from Salt Lake City, Utah. Mr. Yablonovsky has served for the past fourteen years as an administrator in Salt Lake City School District. Of his nine years teaching, his favorite years were teaching in rural Alaska.
According to Mr. Yablonovsky, "My professional goal is to serve as principal in a rural school, and I would enjoy putting my twenty-two years of experience in rural and urban public schools to work serving the San Juan Island community. A variety of experiences has built in me a strong educational vision that can be summarized in a few core beliefs; I believe in being part of the community, I believe in building teams to serve individuals, and I believe every student can learn.
I have loved what I have read and learned about San Juan Island and can envision my family living there happily. To say I am excited and honored to serve as principal of Friday Harbor Middle and High Schools is an understatement. During the rigorous interview process, I was impressed with the quality of the staff, parents, and community members with whom I connected. However, it was while observing the camaraderie and spirit of the students during the student-led tour that I knew I wanted this job."
Mr. Yablonovsky's academic credentials include a BA in Math Education with a minor in Physics (Brigham Young University), an MA in Educational Leadership (BYU), and an MBA (University of Utah).
"To date, my career in education has been a grand adventure," said Mr. Yablonovsky, "My family and I are thrilled to be able to continue the adventure on San Juan Island. I look forward to bringing every resource at my disposal to serving the students, parents, staff, and community of San Juan Island Schools."
Mr. Yablonovsky will begin July 1, 2020.